Are you searching for an opportunity to unleash your literary imaginations? If so, get ready to let your creativity, expressions, and thoughts run wild.
MeroSpace presents 'Article Writing Competition 2022'.
Here's a brief description of the categories:
What if..?
What if aliens were planning to visit us soon? What if we have been living on a simulation the whole time and haven't noticed? What if you had superpowers? Running alongside our train of thoughts, we sometimes stumble upon unchartered territory and dwell there till it fills us completely. From epic literature to famous scientific inventions, all have been the works of unique imagination that dare to question the possibilities.
We are also naturally curious and it is fun just to think about alternate pasts or alternate futures if things were different. What has happened in the past, may not have happened that way. What things we consider normal, may not have to be that way. Our world would have been different if things we are used to weren't in existence. And maybe, our unique imagination has some glorious future to bring. Let us take our mind's eye to work, let us explore the endless possibilities, and let us ponder for a moment, "What if…….?
Subtle Dystopia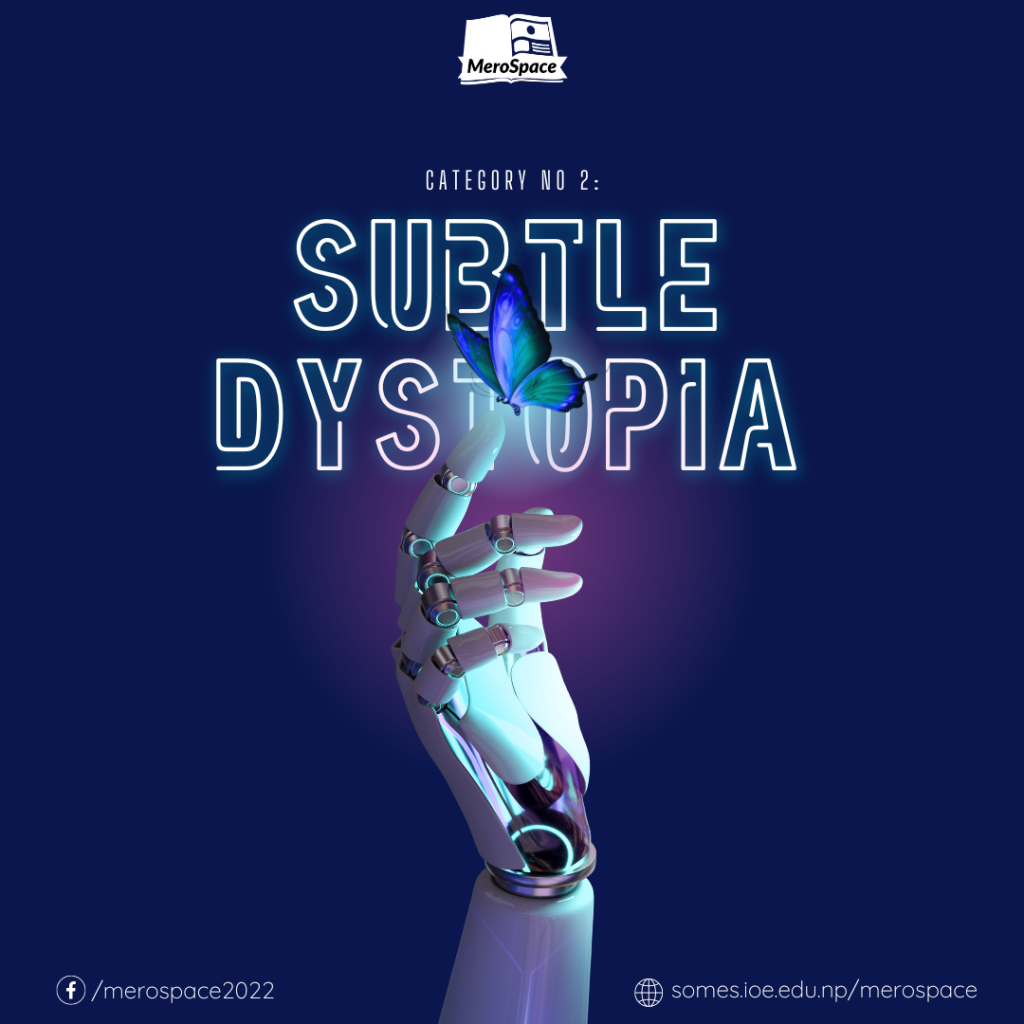 The movies made all of us think the birth of AI would abruptly annihilate human civilization. But what if AI's goal has been to subtly manipulate the human minds? Why kill them, when they make good slaves? The customized social media content is creating rapid polarization and thus much hate and debate between people. Exponential rise of conspiracy theories has sunk plain surficial truths into deep gorges.
Did you really want to buy those shoes or did those customized instagram ads infest such desires into you?
"If it is free, you are the product". Are you unknowingly spending your data and change in thought perception for a free product?
Can you be present in social media and maintain freethought at the same time? Are we already in a dystopia and just unaware?
Trails of Life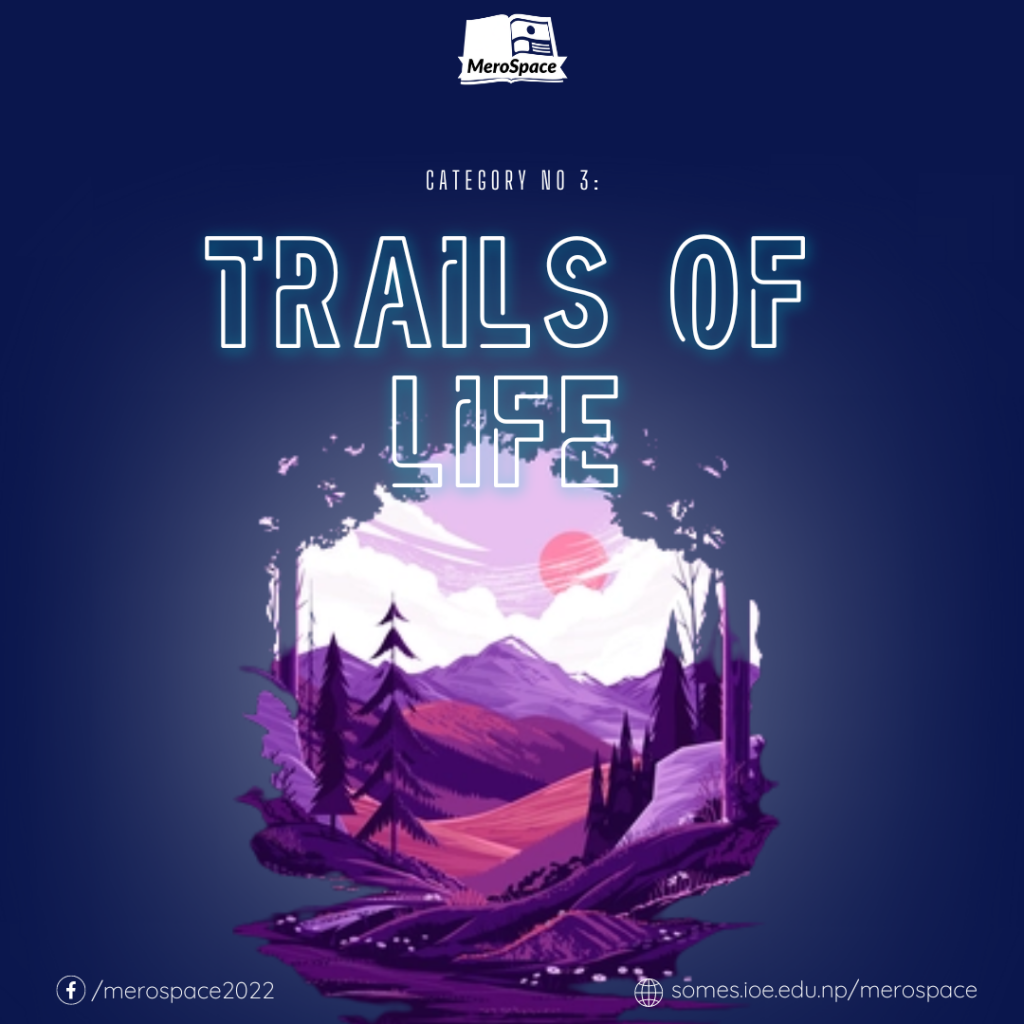 You have been walking along the trails of life for quite some time now. Congratulations on making it thus far. Now take some time to look back at it. Tell us your story. Share with us a snippet of an event in your life that means something to you. Also, you've come across a lot of other lives, tell us if you found any of them interesting. Show us life through your lens.
PLEASE ENSURE YOU READ THE RULES CAREFULLY BEFORE ENTERING THE COMPETITION:
The article must be original work and must not infringe upon the copyrights, right to privacy and other rights of any person or entity.
Any form of literature (poem / story / essay / article) is appreciated.
Participants can submit their content in any of two languages; English and Nepali.
The competition is open to students of +2 level and undergraduates of any college within Nepal.
There will be no participation fee for the competition.
No articles with a political or commercial agenda will be accepted.
One article per author. Subsequent articles from a same person will be disqualified.
Category for their article can be chosen by the participant. Winners will be declared on each category.
Article should be in either of the formats: .docx, .pdf or .txt.
The decision made by the Judges will be final.
Prize:
Winners of each category will be awarded with certificate of acknowledgement and attractive cash prize as mentioned.
Winning articles will be featured in MeroSpace website and magazine.
Deadline: 11th December